Which level suits you best? Check the different level descriptions here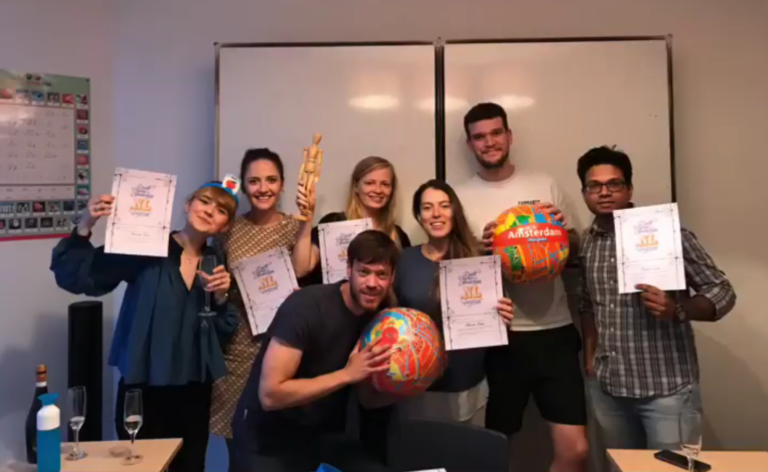 Evening Courses @ School - max. 7 students
Level
Price
Time
Date
A0 → A1 (7 weeks)
€675
19:00 - 21:15
October 5 (fully booked), October 19, October 23, November 6 (fully booked), January 8, January 9
A1 → A2 (7 weeks)
€675
19:00 - 21:15
October 19 (fully booked), November 28
A2 → B1 (7 weeks)
€675
19:00 - 21:15
October 26, December 11
B1 → B2 (7 weeks)
€675
19:00 - 21:15
September 18 (fully booked), December 12
B2 conversation (6 weeks)
€675
19:00 - 21:15
November 6 (fully booked)
C1 conversation (6 weeks)
€675
19:00 - 21:15
September 18
Not sure which course to choose?
Check out our course/level description, send an information request or get in touch with us via phone or email.
If you want to drop by the school, we will be very happy to welcome you         – just make sure to make an appointment beforehand. Tot snel!